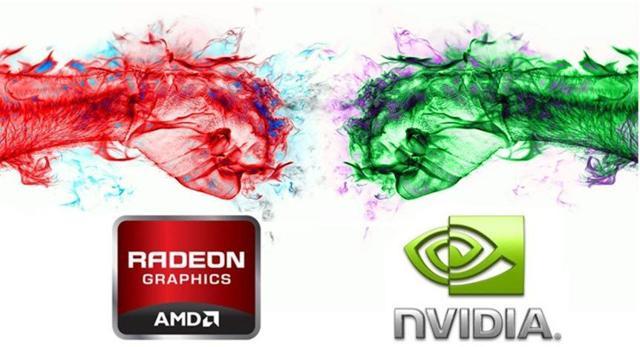 (AMD vs. Nvidia from DeskDecode.com.)
On March 23rd, 2018, we published an article entitled, "Nvidia is Playing with Fire" in which we discussed Nvidia's (NVDA) GeForce Partner Program (NASDAQ:GPP) and its implications on AMD's (AMD) graphics cards business. Please read that story for background on the situation. On May 4th, 2018, Nvidia has announced that they are scrapping the GPP as a result of public pressure and controversy. In this quick follow up we'll discuss the implications of this news on AMD and Nvidia.
Recap of the GPP
For more extensive background on the GPP introduced by Nvidia in March of this year and recently canceled please read our previous article entitled, "Nvidia is Playing with Fire." We will recap the situation quickly here.
Both Nvidia and AMD produce graphics processing units (GPUs). Those GPU are then purchased by add-in board manufacturers (AIBs) such as Asus, Gygabite, MSI, etc. and are soldered into a PCB that provides power handling, display outputs, etc. Basically, when you buy an Nvidia GTX 1080 PCI Express graphics card the part that is made by Nvidia is just the GPU in the very center of the card. The rest of the components, such as the PCI slot shaped PCB, the heatsink, the fans, and of course, the obligatory RGB LEDs so coveted by gamers are manufactured by an AIB manufacturer.
As the gaming industry became more and more competitive AIB manufacturers have created valuable, gaming specific brands to sell their wares. For instance, Asus has their Republic of Gamers brand and Gigabyte has their Aorus brand. What Nvidia was looking to do with GPP was to obtain monopoly over those gaming brands. Per the GPP agreement AIB manufacturers would have to make their gaming brands exclusive to Nvidia if they wanted to be part of the program. To sell AMD based cards, these same manufacturers would have to create a separate graphics card brand. For instance, Asus added the Arez brand to market AMD graphics cards and removed all of the AMD offerings from their Republic of Gamers lineup.
Reaction to the GPP
Kyle Bennett from HardOCP got the ball rolling on criticizing Nvidia for this move. In his March 8th article he proclaimed this move to be anticompetitive and anti consumer choice soon thereafter have picked up the story and Nvidia has been widely criticized by journalists and gamers alike.
While smaller equipment manufacturers such as Asus and Gigabyte have signed up for the GPP relatively quickly there were several notable exceptions. Dell and HP, the two behemoths in the OEM world did not sign up for the GPP publicly they have not made any statements about the program to our knowledge. However, it is very likely that neither was very happy about this development.
Nvidia Blinks
In their blog post on May 4th, 2018, Nvidia had the following to say:
A lot has been said recently about our GeForce Partner Program. The rumors, conjecture and mistruths go far beyond its intent. Rather than battling misinformation, we have decided to cancel the program.

GPP had a simple goal – ensuring that gamers know what they are buying and can make a clear choice.
The GeForce Partnership Program had a short and eventful life but was quickly killed off due to public scrutiny and likely OEM pushback from large manufacturers. In their blog post, Nvidia tries to dismiss this issue by saying that their only intention was to make sure that gamers know the type of graphics card that they are buying. As we mentioned on our previous article, no gamer in the history of the world has ever purchased an AMD graphics card thinking it was Nvidia, or vice versa. While Nvidia can choose to deflect criticism by claiming that that was their intention the only way they could do so legitimately would be if they were to admit that they know next to nothing about their own target market.
AMD Wins
We believe this news is a big win for AMD. Now, to be clear we don't think it is going to be a significant loss for Nvidia. After all, they are the big dog in this fight. They will move on and continue to sell a ton of their GPUs to gamers and cloud service providers alike. However, for AMD this means an even playing field, or at least a less tilted playing field. With their new partnership with Intel to provide Intel with AMD manufactured GPUs that can be integrated directly with Intel's CPUs on a single socket we believe AMD has a bright future. For more on that story, please check out our article from April 20th titled, "AMD And Intel Had A Baby! And It's A Beast!"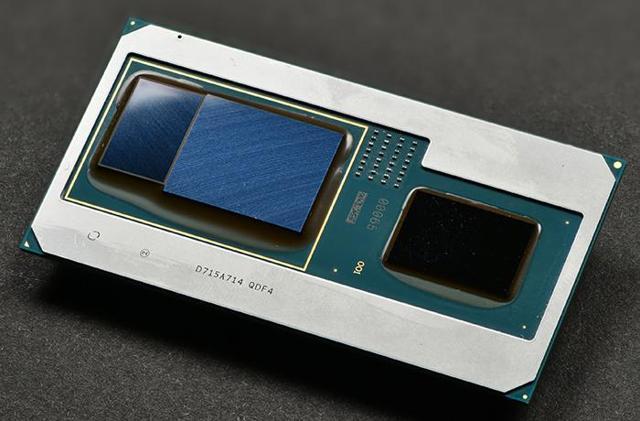 (Image of Intel CPU and Vega GPU attached to a single CPU socket board from Intel.)
Now AMD's strategy has to concentrate on software. They need better software for artificial intelligence (AI) applications and a much harder push in that field. Hopefully they are paying attention and will be as proactive in that endeavor as they were in killing the GeForce Partner Program.
Investor Takeaway
With the hurdle of the GeForce Partner Program out of the way AMD should continue their growth in the PC gaming world. Rather than maintaining separate marketing brands most AIM manufacturers will soon go back to selling both AMD and Nvidia products under the same brand, and that's going to be good for AMD, as they will regain the visibility they enjoyed before.
With the Intel partnership as a significant catalyst we see AMD's software and individual game support improve significantly as they continue to infiltrate the general consumer market. This particular catalyst is going to take time to ramp up, but you don't build an enduring advantage over a matter of months. It took Nvidia years investing into the AI and Gaming market to gain the dominance that they now enjoy, and it's going to take AMD some time to start chipping away at that advantage. We should see progress in this regard by 2019.
In the mean time AMD will continue ramping up their enterprise CPU sales, which should be a great catalyst for the stock in 2018. On a whole we are still very optimistic about AMD's prospects in 2018 and 2019, and continue to have a $20 price target.
Disclosure: I am/we are long AMD.
I wrote this article myself, and it expresses my own opinions. I am not receiving compensation for it (other than from Seeking Alpha). I have no business relationship with any company whose stock is mentioned in this article.
Related Posts: